May 1, 2023
Who is our community namesake for Michelle Matcha in May?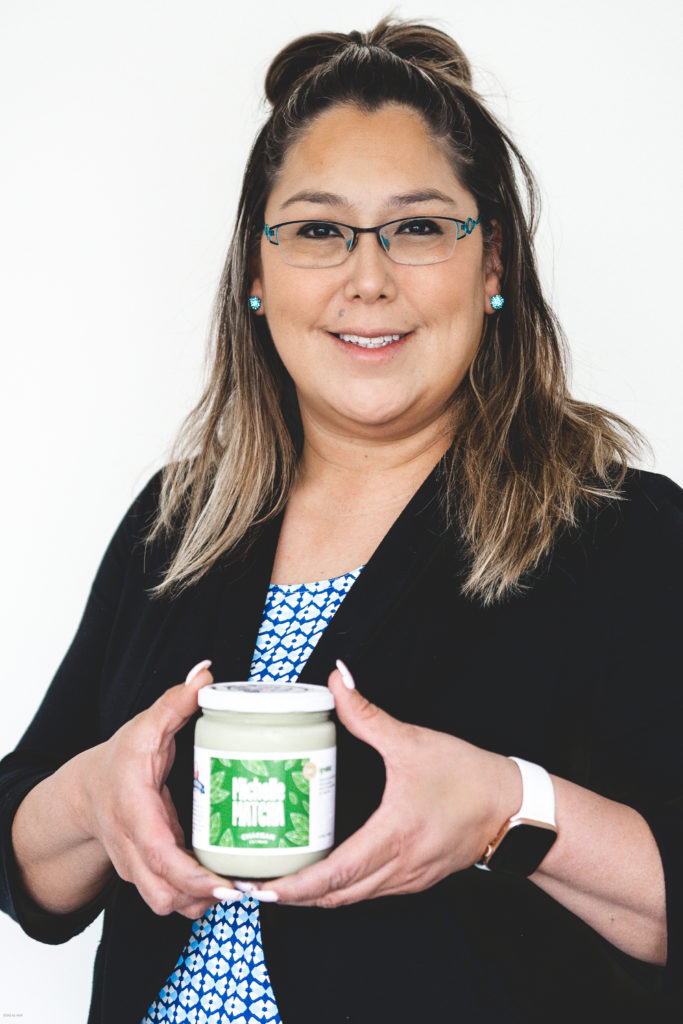 We honour a real-life community namesake with each of our monthly feature flavours. We believe that our community is full of people who enrich our lives through their daily efforts, efforts we wish to acknowledge them. Last month's local heroes were Alana and Angela from Black Market Provisions.
May sees the return of one of our most requested summer flavours –  Matcha (formerly Moe Matcha). If you enjoy a green tea latte, you will love this frozen version. Organic matcha powder blended with Manitoba milk to create an unbelievably creamy treat. 
This month's community champion is Michelle Cameron. Michelle is the owner of Dreamcatcher Promotions. Dreamcatcher Promotions just became the first Manitoba company to win the Indigenous Business of the Year at NACCA's Indigenous Prosperity Forum. Congratulations, Michelle!
Michelle is a band member of Peguis First Nation, Manitoba and a mother of five beautiful children. In 2011, she started Dreamcatcher Embroidery. The business had such success it has expanded and become Dreamcatcher Promotions, the largest Indigenous-owned promotional company in Canada and one of the largest promotional companies in Winnipeg.
 Michelle is a board member of the Tipi of Hope Foundation, Kiskentamowin Advisory Council, Indigenous Chamber of Commerce, and a member of the RRC Social Innovation and Community Development & Indigenous Social Entrepreneurship Advisory Committee. 
In June 2021, Michelle also opened up a sister company Indigenous Nations Apparel Company (INAC). INAC is recognized for being the first-ever Indigenous-owned store selling Indigenous apparel and gifts in CF Polo Park. INAC continues to support other indigenous artists and businesses by selling their artwork, apparel and giftware.
In honour of Michelle, we will be donating $1 from every pint of Michelle Matcha sold to their chosen charity – "Drag The Red!".
"Drag The Red!" is a community volunteer organization whose mission is to help find all missing men, women, two-spirited people and children and bring them home to their loved ones.
We hope you will visit us this month, purchase a pint of Michelle Matcha and know that you are supporting a great cause while you enjoy this month's feature!