March 16, 2023
How we are trying to make ice cream do good for our community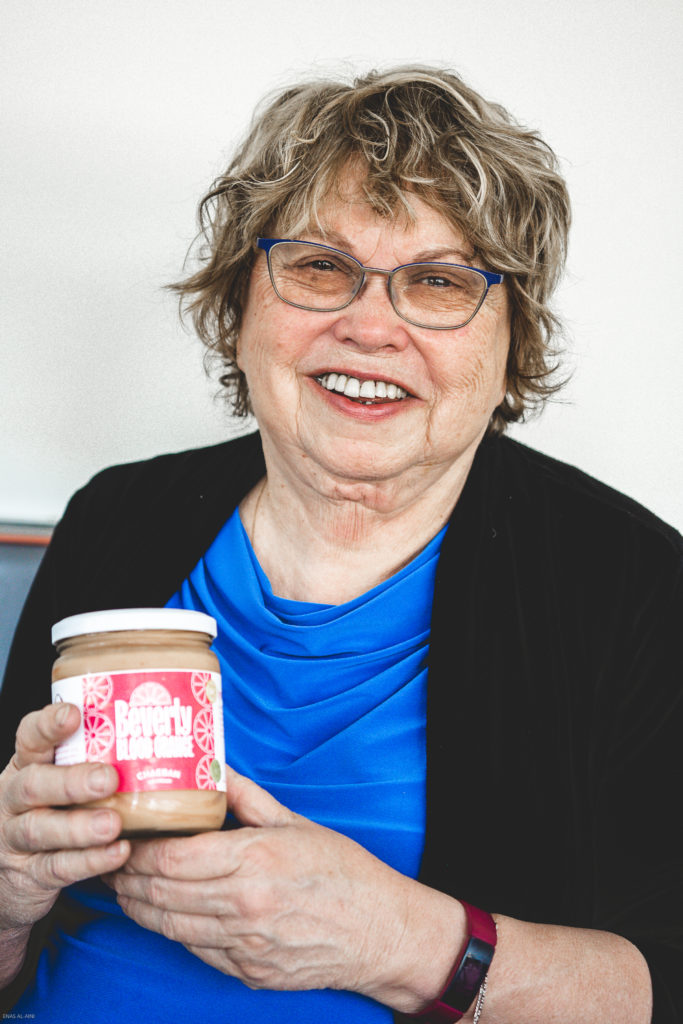 We give each of our ice cream flavours a creative name. It makes taking orders more fun, and we hope it makes our flavours more memorable. For example, our heavenly dark chocolate espresso ice cream could have been called dark chocolate espresso, but instead, we named it Donnie Darcocoa after the Donnie Darko character. Now you can just walk in and say, "give me a Donnie," and we know exactly what you mean. Fun!
We were talking about this, and we wondered if we could somehow bring our core value of giving back whenever possible into play. We decided to use each monthly flavour launch going forward as an opportunity to honour someone who has made a significant contribution to our community and to raise funds for important causes.
So we are starting this idea this month and will see how it goes.
This month, our featured flavour is Beverly Blood Orange. Beverly is creamy with a refreshing zingy blood orange taste. The creaminess comes from the coconut base, and the refreshing taste comes from the freshly squeezed blood orange. As with all our ice cream, there is no artificial colour added. The pink shade of this flavour comes from beet juice which has no impact on taste but keeps things all-natural, a zingy vegan frozen creation.
Beverly is named after Beverly Suek (Bev). See her story below.
The second part of our idea is to donate $1 from every pint we sell in-store to a cause selected by the person we honour. Bev has chosen Sunshine House.
Beverly Suek
Bev is an outstanding example of a tireless, hardworking community leader. She has worked with many volunteers to develop community services and has been a founding member. She is a founder of Women's Housing Initiative Manitoba, co-operative housing for women over 50 and of Age Friendly Riverview. A member of Grands 'N' More, she also worked with the Women's Health Clinic in the creation of the first Birth Centre, was a co-founder of the Manitoba Women's Enterprise Centre, Women's Music and Cultural Festival, Women's Employment Counselling Centre and the SDB Housing Co-operative.
Bev was a President of Riverview Community Center (RVCC). During her time at RVCC, Bev initiated and led the club through major renovations for a new playground, water features bathrooms and making the very old facility fully accessible.
She also started Kali Shiva AIDS Services in Winnipeg, now known as Sunshine House.
Sunshine House is a community drop-in and resource centre focusing on harm reduction and social inclusion. They work to provide programming that fulfills people's social, community, and recreational needs.
Unsurprisingly, she was chosen to receive the Order of Manitoba in 2017.
The list above just includes a few initiatives and awards; this list can be endless. If you want to learn more about her, just type Beverly Suek in a Google search, and you will be amazed by her achievements.
We hope you will visit us this month, purchase a pint of Beverly and know that you are supporting a great cause while you enjoy this month's feature!